Red Light Therapy for Anti Aging and Blue Light for Acne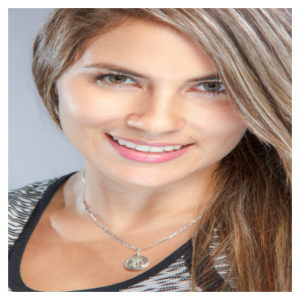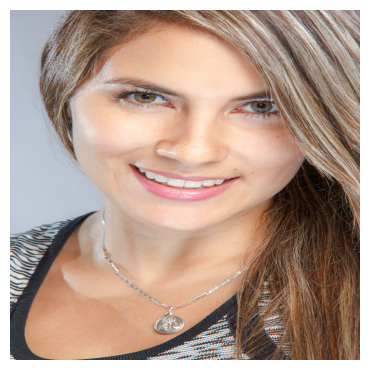 By the time we get to 50 and over most of us have already been searching for anti aging therapies to help us achieve a more youthful look. During the search for better skin some individuals have been fortunate enough to have  discovered something that they find is helpful for their skin. There are many in various parts of the world that have been using red light therapy for their aging skin for some time, and with encouraging results.  Others are still a bit dubious and unaware of the benefits that red and blue light treatment may offer them.
Skin begins to change with age
Of course like many other things about us our skin changes as we age.  We tend to get more blemishes, age spots and rosacea, not to mention those dreaded wrinkles.  In recent years many women have discovered that red and blue light therapy some with other added colors you can check out here
these have shown great promise and results for many that have incorporated this type of therapy it into their regular skin regime. Some have found it really beneficial for their specific skin problems.
Stimulates the growth of collagen
Both red and blue light therapy
can have a lot of benefits when used correctly. With the aging population the desire for clearer, softer skin  is a big reason that more mature individuals are interested in knowing more about led light treatment.  One of the functions of red light therapy is to stimulate collagen production.  It's the breakdown of collagen and elastin that creates fine lines and wrinkles as we get older. This type of treatment could also assists with enhancing your skins cellular action as well as helping fade those dreaded age spots and hyper pigmentation.
Light Therapy has other benefits besides skin care
Light therapy has other uses too as in helping with the winter blues by helping with a condition called SAD Seasonal Affective Disorder which happens more in some parts of the world than others.  Some people really are affected by the lack of light during the winter months which can cause them to become depressed.  Another use for this therapy is that it can help with joint pain and discomfort. There are light devices made for home use that can ease pain and discomfort, so don't discount light therapy just as a fad, it has scientifically backed evidence.
The key is looking young for as long as possible
It's not always an easy task but we have to check out our options when it comes to taking care of our skin, naturally we want to stay looking and feeling as young as possible for as long as we can. Let's be honest, when we look in the mirror and notice a few more fine lines, age spots or some other type of skin blemish that wasn't there before, wouldn't we just love to be able to turn back the clock?  Failing that, most of us plan on trying our best to stop further signs of aging in its tracks before it gets any worse. We are not prepared to give up without a fight when it comes to our skin and trying to maintain a youthful look.
Wrinkles are a big deal, especially when they first show up.
Maybe others don't even notice that you have an extra little wrinkle here and a fine line there but you do!  Any change no matter how small or insignificant it may seem to others could be a big deal to you.   Our skin is aging all over our body but the changes are particularly evident in the face. Maintaining the skins tone and texture is well worth the effort.
Choose Red Light Treatment For Anti Aging
There are lots of products available on the market so much so  that it can be really confusing to attempt to find the right option for you.  When you first  started to notice those fine lines and wrinkle's you probably began right then trying out various products looking for a solution to stop your skin aging more. The search is on to find ways to restore a more youthful appearance. A healthy lifestyle always helps, nutritious eating, exercise, fresh air, adequate sleep and no smoking will make a big difference to your skin, but often a bit of extra help is required too.  More and more people are opting for natural remedies they, don't want to take any more risks with their health by consuming anymore synthetic or harsh products internally or externally. And they don't want to have invasive plastic surgery either.
When acne is a problem go blue light

Striving for good clear skin is a lifelong challenge for so many of us.  Acne is a huge problem for a staggering number of people regardless of age.  Bacteria on the skin is one of the primary contributors of acne  which is  especially challenging for the young.  Many have found it difficult to find an effective acne treatment. Even as they get older many people are still plagued with acne on their face, backs and other areas. This is where blue light therapy can assist you as it kills the bacteria that is causing the acne.
Nobody's Perfect we all have flaws
We all have something about ourselves that we would like to change and I am no exception.  I was always very fortunate in having clear skin, that is until I reached my 50's.  As a teen I didn't suffer with bad skin like many of my friends did.   I had the odd spot once in a while but that was about it. When I reached my 50s and found that I was starting to get skin blemishes.  I was now paying the price for laying in the sun too long in my younger years.  The sun damage was now evident.  Probably like most of you I immediately began checking into what types of treatment and remedies that are available for my changing skin. It was during my search that I came across phototherapy light treatment. I discovered  that while it may not be for everyone a lot of people were seeing positive results using this treatment.  Using red light therapy for anti aging and blue light therapy for acne the reported results on improved skin texture and tone appear to be very favorable. You may want to check it out for yourself!
Update:
When I first started to write about this the concept of red light therapy, phototherapy and light therapy in general wasn't as well known as it is now. During the past few years there has been an increasing interest in this concept and with it seems to have come a lot more research and new products.
Light therapy is used in numerous ways besides skin care its uses include relieving joint, neck, shoulder, and back pain, arthritis, it aids muscle recovery, helps heal wounds, SAD (winter blues), people are also using light therapy with their pets issues. It appears to play a big part in the healing process. You would not use the same type of lamp for all of these issues, there are specific types of devices for different problems.
The products today are different to the ones I may have mentioned in the past. Now for skin care there are skin care masks, Led light panels, hand held devices and lamps. There are a lot of products on the market to choose from, depending on your needs also there's a wide range of prices. You can check some out for yourself here light therapy
.
I would mention a few here
For skin care: NORLANYA Photon Therapy Facial Salon Skin Care Treatment Machine
For Skin: Dermashine Pro 7 Color LED Face Mask Photon Red Light Therapy For Healthy Skin Rejuvenation, Wrinkles and scarring
For Pain: TENDLITE Advanced Pain Relief FDA Cleared Joint and muscle reliever. medical Grade.
For multiple uses: The KiddMeEssentials Red Light Therapy Lamp Professional strength infrared Light Therapy aids muscle recovery and skin conditions. 280 LED lights. (A higher price range)
For SAD (Winter Blues):  Aurora Light Pad- Brightest 10,000 LUX light therapy available- Doctor recommended.