How to survive the stay at home Doldrums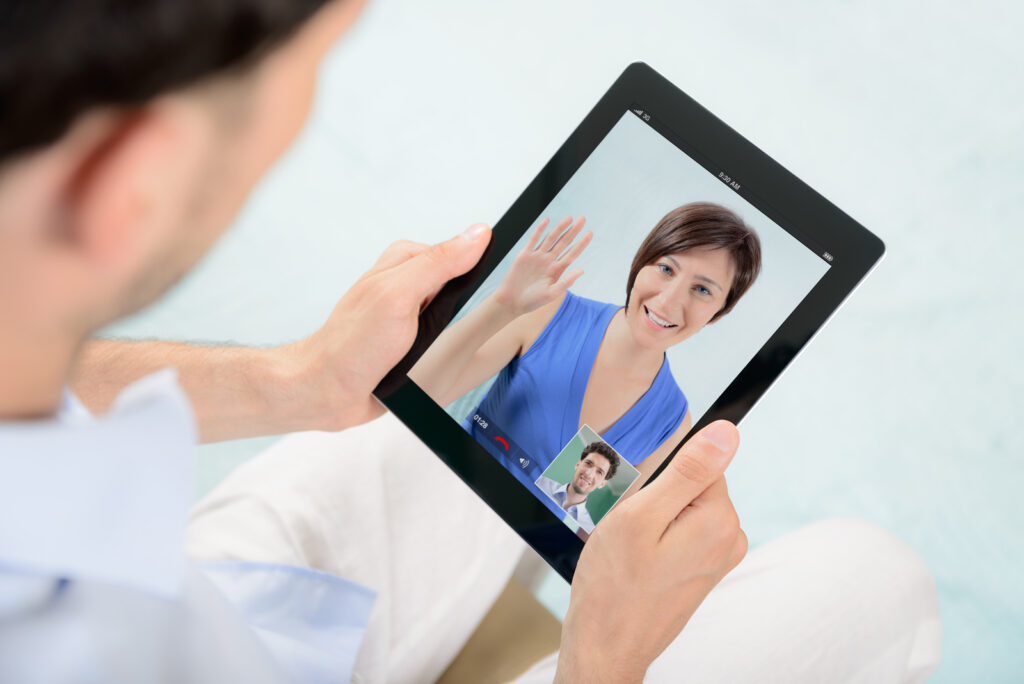 Right now there's no doubt we are facing something serious in the world right now. And it's Something that's gotten to be beyond our control.
And tough we may not be able to control the world around us we can control our mindset and how we respond to what's going on. Also it's a great time to explore new opportunities while we are in this wait and see mode.
When  we are exposed to threats our brain springs into action to try to protect us and we go into the old ingrained flight or flight response. If we were in imminent danger of being attacked by man or beast we'd have the choice to fight or run away.  Or to just freeze and do nothing.
So being in this unprecedented and unexpected situation things are not normal including the fact that we are being asked to basically stay still and sit tight. And the way we think and react can be quite different to what is normal for us.
We are concerned about our health and that of our children, family and friends. And this is a major threat to us. Also people react to this type of stress and anxiety in different ways. Some become immobilized and just want put their head under the covers and sleep through it.
We want to make sense of something that makes no sense
And while some sleep others are the opposite, they purposely stay awake until all hours. So many will have found themselves glued to the TV and other media sources waiting for more news about what's going on right now.  Also looking for answers to what's going to happen next.
By now we should know that the media thrives on all this fear mongering.  Because  it creates way more readership for them so it's not going to stop.  And yet this can still become quite addictive and distressing it we allow it.
Don't keep going down the rabbit holes looking for answers
If you do you could drive yourself crazy. And this fear and anxiety can lead some people to turn food, alcohol or other addictive behaviors. And others can become upset easily and even become more argumentative and short tempered.
Anxiety also causes physical symptoms like upset tummy, headaches and insomnia, even heart palpitations and sweating. So it can become difficult to make rational decisions which is the very thing we need to do at times like this.
 Find good distractions and managing your mindset.
Plus it's helpful to focus on other more positive, useful and productive ways to spend your time. If you find yourself starting to feel anxious one of the first things you can do is to practice deep breathing. So for about 2 minutes focus on breathing in through the nose and out through the mouth. And make sure that you breathe from your tummy and not the chest.
This helps you stay in control while under stress. Also when your breathing slows down it's sending a message to your body that you are okay. And find something funny to make you laugh as that's great medicine for all of us no matter what's going on in our life.
Practice positive thinking and self care
And remember that you can control your thoughts and how you feel. Take care of yourself, eat healthy, get some form of exercise and keep yourself and especially you mind busy with useful things. It's vital to boost your immune system. And getting some sun helps too!
Also now is the time to hone your skills. And do the things you've been putting off until one day!  You may not be able to go out and do some of the outdoor things you like to do right now. Or the things that require visiting a facility or being in a group setting but maybe it's time to try something new.
Mindset is huge at anytime! And especially right now when things are so unpredictable. So it's important to try to stay out of your head when you find yourself going down that negativity path. Those times where you are worrying about things that you can't do anything about. And maybe waking up with worry on your mind at 3 or 4 am which is not going to help one bit.
That's not to say it won't happen but try something to take your mind to a better place. Maybe read a good book, meditate, do your gratitude list. Also Self hypnosis tracks are great. There's so many better ways to spend your time than in constant worry.
Also it's important to control whatever you can control.  And don't worry about the things that you can't. Because when you are stressed it affects your immune system. Plus it takes your energy and focus away from more productive and useful things.
Focus on what you can control and be optimistic
Also it's important to shift your focus to solutions rather than focusing on the doom and gloom. Things will change again but we don't yet know how or when. However, it is important to take your life and future into your own hands and remain as optimistic as you possibly can.  And that is by focusing on the good things in life and being grateful for what you have.
It's possible to come out of this crisis a better person with more skills and knowledge than you had before.
Adjusting to a new way of life
We're all having to make adjustments. So what are you going to do to make sure your life is better when all this is over. You may want to Netflix binge or focus on the negative news that the sky is falling or you can double down and work on improving your life and your circumstances. The choice is yours!
Many will find they are on their own to figure things out and make decisions with no one else to tell you what to do. And taking responsibility for yourself is a good skill to have. Also you'll find that it's often in these times that things work out the best.
An opportunity to Improve yourself and your skills
And do something you don't usually do. Right now it's possible that you may not be able to be with others that you love and care about.  But you can still do something nice for them.  So while you may be thinking about making some changes for yourself you can also help the ones you love to do the same.
And you can do so by gifting to them the opportunity of learning something new. Or by improving something in their life while they have the time to do it.
Think about conversations you've had with a friend or loved ones. What have they said they would like to learn, improve upon or change about themselves. Plus this could be a great opportunity to help them achieve something they want.
Also there are lots of people having birthdays and other celebrations that they are unable to celebrate in the usual way, maybe by going out to dinner. So do something different for them without having to risk yours or anyone else's health by going out. Plus a lot of business are still going on and gifts are still available.
And keep in mind that digital gifts are available 24/7 with no need to go out of the house.
Here are some ideas how you can use your time in a productive way…
I've put together a bit of a mix here just a few of the many opportunities to learn whether it's a hobby, just for fun, personal development and life enhancing opportunities.
Here's a short list of excellent digital downloadable courses you can purchase and start on today if you choose.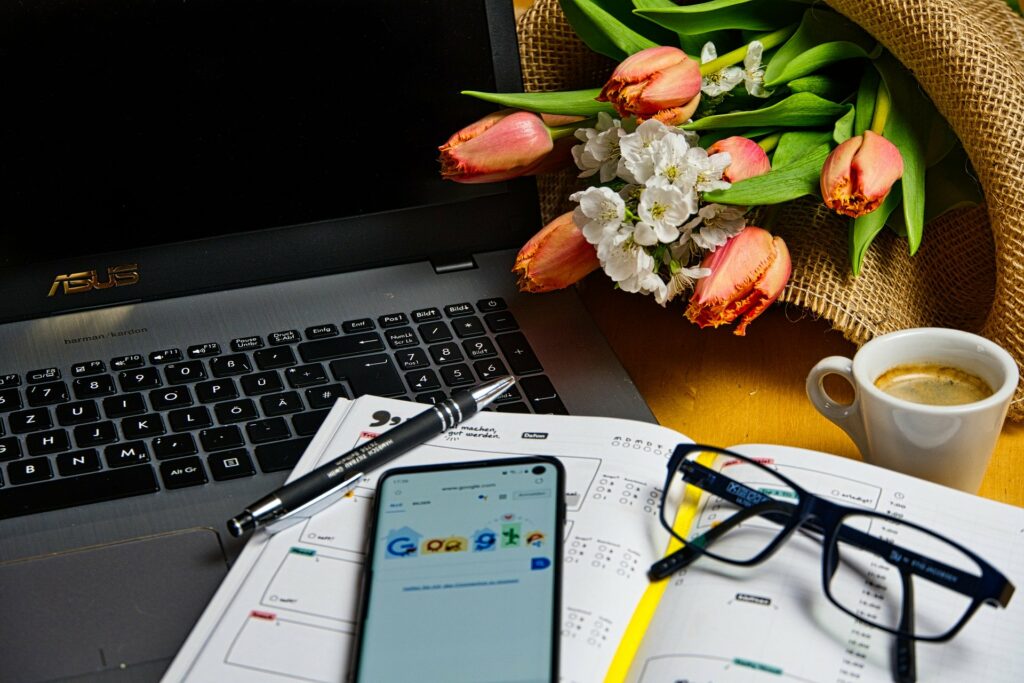 Online Digital Courses
Self development which is always going to be worth taking time for. So here are a few recommendations…
Dream Builder- with the amazing Mary Morrissey. 
A 12 week guided journey towards your Dream Life.
What do you dream of having? Better health and vitality, peace of mind, more rewarding relationships. Or maybe more freedom to do what you want or better career opportunities. So time to discover and follow your passion.
Powerful and engaging video and audio lessons, each with a different key that will help you move closer toward your dreams. Also guided meditation related to the lessons. You can discover more about Dream Builder through this link.
My Morning Mentor with Mary Morrissey
Receive 3 critical tools for success each morning.
Feeling restless and that you are meant for more in this life but you're not sure how to go about getting it?  Also you can get proven strategies and uplifting inspiration to get your life on track and live your higher purpose.
So stop drifting through life waiting and hoping something will happen to change your life. You have to do it and you can with the help and support of My morning mentor.  Start each morning with specific steps and practices to move you toward your dream.   Link to Check My Morning Mentor
Magic In Your Mind -Bob Proctor, Sandy Gallagher and Mary Morrissey
A three in one mind expanding  six week coaching program . For people that struggle with achieving their goals and getting what they really want. Learn how to Develop your higher Mental Faculties. Also how to bridge the gap from where you are to where you want to be.
Presented by amazing facilitators and some of the best personal development mentors of our time, Bob Proctor, Sandy Gallagher, and Mary Morrissey. Plus they will coach you on your six higher mental faculties, imagination, intuition, will, perception, memory and reason.
And they will help you develop the thoughts that will produce the success that you want by developing your higher mental faculties.  You can check Magic In Your Mind here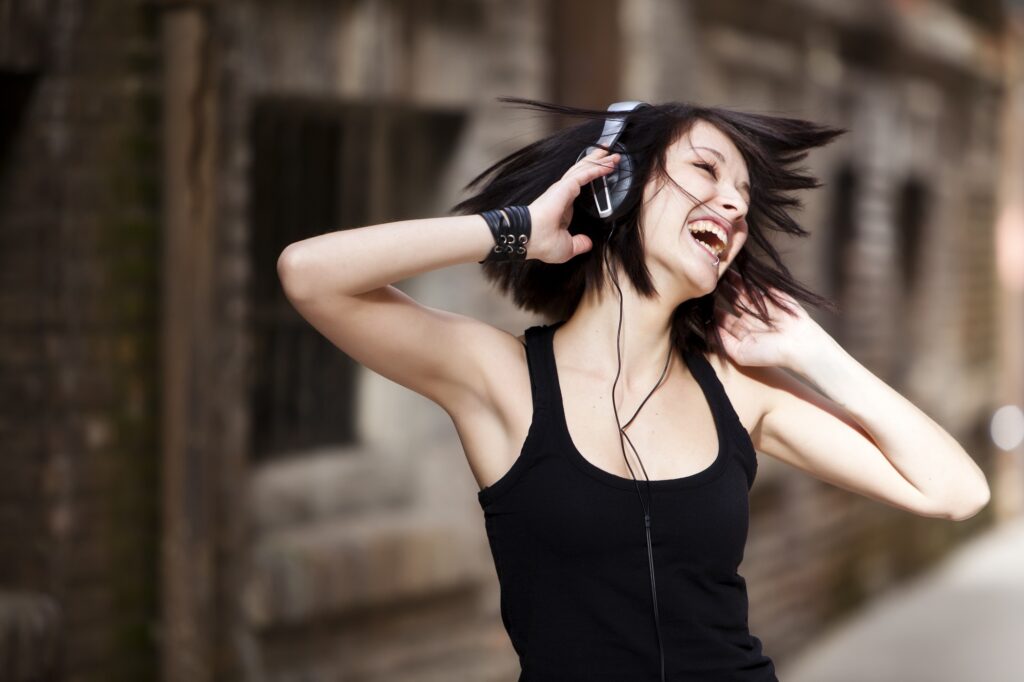 You can learn to sing
How about Learning to sing – Do you love music and like to sing or maybe you would love to sing but don't think it's possible. Singorama has a free mini singing course.  And then if you like it and want more you can continue on and learn to sing like a pro.
Rapidly gain vocal strength and agility and master the perfect pitch. Plus you don't need any experience or a private singing coach in order to transform your voice to a professional level.  Also this is an amazing tool to have to improve your singing. And it offers advanced singing techniques for all levels. Learn more about Singorama here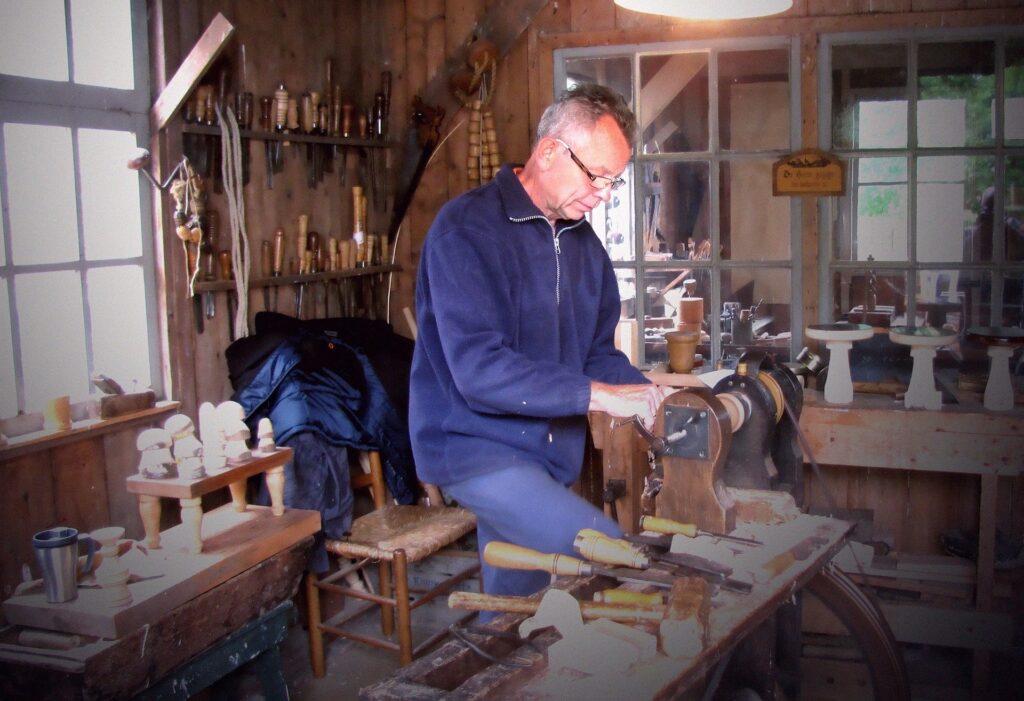 Teds Woodworking  you can build anything you want out of wood with Teds woodworking plans for any type of project. This is the largest woodworking database in the world. Step by step blueprints to build anything imaginable. No getting stuck or missing steps, everything you need to know is available. Plus you save yourself so much frustration by having the vital information you need.
This is a great resource probably one like you've never seen before. So if you want to build furniture for your home or  maybe something for your garden, repair or refinish items you have. From a chicken house to gazebos. Or a Bird house to garden shed anything you need know is here. It's got you covered with  over 16000 step by step done for you plans learn more about Teds Woodworking check this link.
Brew Your Own Beer
Make your own great tasting beer in 3 easy steps whether you're a beginner or ready to take your brewing sills to the next level. Besides the satisfaction of brewing it yourself you can save a lot of money in the process. Maybe this is something you've wanted to try out but never got around to. Learn how to do it
Discover how to brew your own beer click this link for more information and step by step video instruction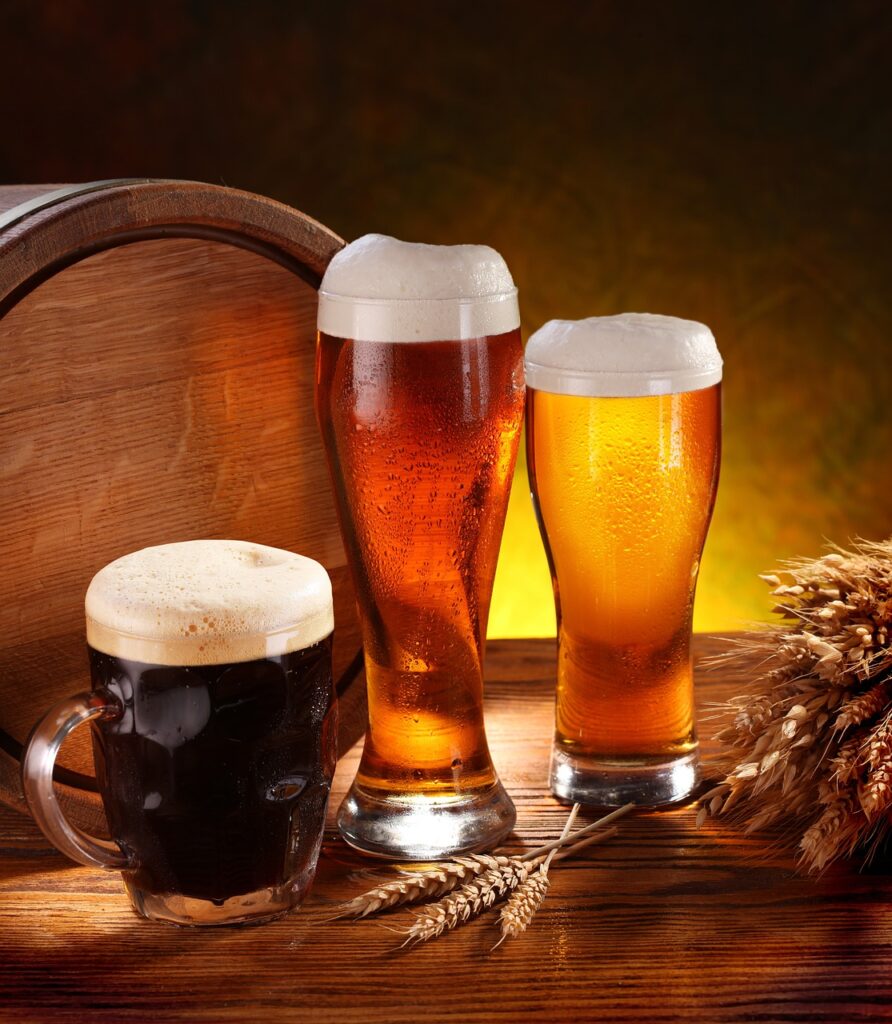 Manifestation Miracle
This is an extremely  popular program on manifesting what you want from life. It's something many people have heard of but not sure what they think about it or don't know enough.  This is offered in a digital format or as a physical pack. Discover Abundance Success, abundant wealth, Love and happiness and money mind.
You can check out your options on this link provided. The digital format is available instantly and is discounted in price.  But with the physical format  if  you prefer that it's possible to get both if you want. And you can start with the digital while awaiting delivery of the physical product. You can check Manifestation Miracle through this link
Legacy Learn and Master
If you want to learn to play guitar, drums or piano, learn to dance, paint or photography Legacy Learning has a really excellent selection of top class  training.  However, it is in DVD format which is delivered in a very attractive presentation box. So while not downloadable it a great asset and makes an really nice gift.
Also if you've ever wanted to learn American sign language they also have a course  for that.  If you follow this link you will be able to see all that is available.
What will your future hold
One day in the future you'll look back and remember how you spent your time while you had it free to fill. Don't look back and think what a waste!  This is a time to discover what really matters to you.
Businesses will flourish again, people will be back to work, and life will return to normal. It's been proven time and time again over the course of history. So put yourself in a good strong position to bounce back quicker. Because for a lot of people it's going to be more of a slow crawl back.
And who knows taking this time out and having time to think about your life could lead to you starting something completely new when this is all over.
Keep your head up and stay strong, we'll get through this together.