About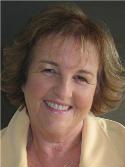 Hi, I'm Shirley. I want to welcome you to Life By Design Over 50.
Like you I'm well established into the over 50s community too! And like all of you I've had my share of life experiences both good, and bad, happy and sad.
By the time we reach this stage in life I don't know about you but I think we have a lot to share and contribute to each other and to humanity in general.
I am the founder of Life By Design Over 50. I created this website for people like you and me. It's a place to share  information and ideas.  There's comment boxes below each article where you are invited to share your experiences and views, but please use it respectfully. This is meant to be  a place to help, communicate and find some common ground.
As over 50s we are considered to be the Zoomers, but I tend to think of us more as the sandwich generation. After a certain age most of us don't feel that we fit into the cool downtown crowd. And if you're like me, regardless of age you may feel, as many of us do, that you are just not ready to become a member of the seniors center yet…and it could still be quite some time before you are.
Don't get me wrong, I think the seniors centers are wonderful places.  A place to hang out with people that get you, and you have lots in common to talk about. A place to meet new people, find companionship, take trips and all the others great things that happen there…when you are ready for it!
In the meantime most of us still want to meet new people, make new friends and have companions to share things with. We want to try new activities, learn new skills or improve on some of the things we already know how to do. We need to share ah-ha moments, our ideas, stories, triumphs and even our sorrows.
I'll tell you a little more about me…
I live in beautiful Vancouver, B C. I was born and raised in the UK and immigrated to Canada in 1982 with my family.  I have 3 children and grandchildren. I've been in the over 50s club for a number of years now and realize that change keeps happening, some good and some not so good. The older I get the younger 50 seems to be.
I have overcome many of life's challenges including divorce after over 25 years of marriage. When I turned 50 it was at a major crossroads in my life.  I needed to make some major changes in my life both personally and professionally.  I was wondering which path should I choose?  I was definitely in a learning mode. I got really serious about so many things that had interested me. Things that had piqued my interest but that I had only been able to dabble in before. I obtained my BA after I turned 50. I studied Life Coaching before most people had even heard of it.  This was back in the mid nineties. I got certified in NLP (Neuro linguistic programming); and also took courses in Solution Focused Counselling, and EFT.
I've worked in my community with families with infants and young children for over 15 years. I wrote and presented a workshop called 'What Are You Doing After Work' a workshop about planning a life in retirement (not about finances). I've had my own business, also I previously worked in real estate for a number of years. Now I'm on to another venture. I believe in keeping my brain active and to keep on going!  You're never too old to learn, or to share your knowledge, passions and experience with other.  You never know what impact you may have on another person.
Wishing you the very Best…Shirley