Best all natural facelift without surgery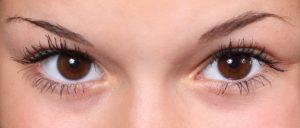 Often even before we turn forty we begin noticing definite changes in our skin.  Some see slight changes as early as their late 20's and early thirties. As it starts to lose its elasticity and muscle tone our face begins to show signs of time. It begins with a fine line here and a blemish there.
The chances are in the beginning stages others would probably never even notice such a slight changes…but we do.
Looking for anti aging solutions
As the years go by the inevitable aging process takes place and many look for the answers for anti aging.  Too much sun, poor habits, lack of sleep and your general environment can leave their mark on your face. Besides the wrinkles and lines in time areas start to sag as it loses the structure that supports it.
Have you ever got to the point where you've even considered having cosmetic surgery?
Have you checked out what a face lift entails and how much it could cost you?
Non surgical facelifts can set you back anywhere from $1800 to several thousand dollars.
Are you constantly trying new skin care products looking for the one! The perfect solution but end up disappointed?
 With so many commercially branded creams and lotions to choose from you know how confusing that can be.
What skin issues are you noticing?
Besides those wrinkles, crow's feet, and fine lines that make you look older perhaps you've also noticed acne. Others are leathery skin, dryness, and maybe even a puffy tired look to your face.
These skin issues and signs of aging can also be due to a build-up of toxins in your skin cells. As well as taking a toll on your skin, these toxins wreak havoc on your entire system.
How do you improve your skin the all natural way?
There's so many toxins in our environment today with chemicals, pollutants and heavy metals. They are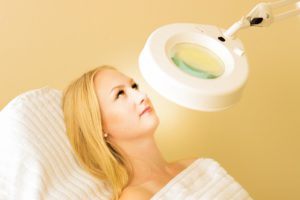 in the air you breathe, the food you eat, and the house cleaners you use. And they are found in most of the soaps, shampoo, makeup and lotions you use on your face and body. They are everywhere.
These toxins speed up the aging process, break down collagen, create new wrinkles, and causes excess bacteria to gather in your pores.
Invest in natural skin care especially for your face- you're worth it!
If you're disillusioned with your what you've already tried don't give up as your search maybe over. If you haven't done so already take a look at the Tru Energy – All-Natural Facelift System. The Magic "wand" and the rest of the facial system erases a decade of aging from your face. [WATCH!] When you take a look at the whole package and the fact that it is all natural it's hard not to be impressed.  And to feel some excitement and hope about the possibilities.
It's also impressive that this company allows you to try this skin care system at home for 30 days with no risk to you. This is rare with a physical product and makes it a great offer. It also instills confidence in Tru Energy and their products. Let's be honest what do you have to lose with an opportunity like this?
Detoxify your skin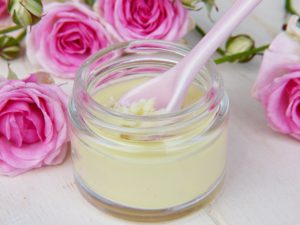 The Tru – Energy Optimizing Wand reverses the effects of toxic build-up and excess bacteria within your skin cells. It Stimulates the lymphatic system having a detoxifying effect on your skin. You use it with the powerful, advanced skincare products included in the system.
Used together the wand and skincare products are a remarkable age reversing powerhouse. The Energy Optimizing Wand and energy-optimizing bead working together to transform your skin.
Naturally restore your skin
The Wand sends enhanced energy frequency directly to and through your skin. And this goes to the underlying tissues, while gently massaging them. This natural process restores, lengthens, and lifts. It's like sending a gentle energy sound wave flowing over your skin and cells.
It's completely harmless but the results are dramatic and fast. In addition to the Energy Optimizing Wand, here's what you'll get with the complete 5-step, skin-pampering system.
Best all natural skin care products
Gently Clarifying Facial Cleanser, you get a natural, fruit-based facial cleanser. This deep clarifying cleanser eliminates toxins, grime and makeup from your face to revitalize dull-looking skin.
Deeply Purifying Facial Scrub gently exfoliates dead or dry, damaged skin cells from the surface of your face. This keeps them from dulling and aging your skin's appearance.
Therapeutic Daytime Treatment contains a powerful anti-aging secret found in the stem cells of a rare Swiss apple tree.
Restorative Nourishing Overnight Treatment is designed to tackle your most common skin-aging triggers and turns back the clock.
Intensifying Anti-Aging Facial Serum. This therapeutic treatment contains an oat kernel extract called avena sativa, which is a natural tightening agent.
All natural anti aging ingredients
These specific products can penetrate right into the cells and contain potent all natural anti aging ingredients. Use this complete system as they are designed to work together. The wand and skin care products are designed to complement each other. They are all natural and free of toxic chemicals
Take care of aging skin naturally
You can also help your skin out by drinking lots of water, healthy eating habits , and get adequate sleep. Also get plenty of  fresh clean air, exercise, prevent sun damage, limit your stress, and use natural beauty and cleansing products.
I have done a lot of research on this product and from the start I've been sold on it and the company. But overtime the more I've learned the more fascinated I've become. There are many things that I didn't know before.
The Tru Energy Skin System
The founder of Tru energy is Dr Cathy Goldstein. Not only did she develop this skin care system but she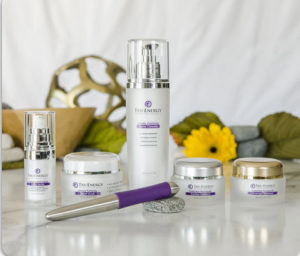 is totally involved with the whole process. From product development to including making sure users know how to use the system properly. And what they can expect from the products.
She teaches you exactly how to use the system and I can tell you it's amazing what you can learn for her. Cathy demo's the product on herself and also shows you how you need to remove the toxins first. And she provides before and after pictures of real women that have used the system.
Take heart this is what you've been looking for.
You'll be encouraged to take pictures first so that you can see the results for yourself after using the system for just a few weeks. She shows you exactly how you should take the photos too so that you'll see the changes for yourself.
This is a product for real people and  you see real results not doctored results. It's not a celebrity with already perfect looking skin whether natural or air brushed that's marketing this product. Although the Tru energy system is mostly for women this skin care system  is something men can and do benefit from too!