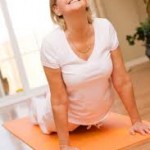 Beauty and caring for your health and body doesn't end when you reach the age of 50 plus. Most women stop caring for their body as a whole because of a mindset that their lives are almost over. In fact, it is very far from it and you will even begin to see and experience things in a new and different way.
Life over 50 doesn't mean that you have to stop taking care of your body the way you used to when you were younger. Instead, you should double the attention you give to your overall beauty and health during this time of your life.
One way to keep yourself healthy when you are over 50 is by eating right and remaining active with exercise. Women over 50s can actually still follow fitness programs or engage themselves in physical fitness activities. You can go for a walk or jog around your block every morning, go cycling or follow an instructional video at home. Walking your dog can be a good form of exercise too. Of course you can still go dancing and swimming if it is available to you.
A healthy diet should go well with your exercise routines. Stick to vegetables, fruits, whole grain, low or fat free-fat milk, high fiber food, low cholesterol as well as sugar-free food. Keep your body well hydrated by drinking a lot of water and juices. Drink alcohol in moderation if you really want and have to. Limit your alcohol intake to one drink a day if possible. In addition, minimize or at least try to quit smoking as this can really post serious hazards to your health and beauty. Generally, just be conscious of what you eat and put into your body because it doesn't need anything unhealthy during your senior years.
Don't forget to take care of your skin too. Our skin usually manifests the first signs of aging for women over 50 and we neglect most often than not. There are some anti-aging products available that you may want check out such as red light therapy which helps aging skin by reproducing collagen and helping diminish fine lines, wrinkles and other blemishes.
Although it's the current fad, just avoid going to beach to sunbathe or to any tanning. Wear a sunscreen religiously if you have to be out in the sun. Try to avoid unnatural skin products, which can contain chemicals that are harmful for your skin and which progresses skin aging. Go for the natural ones that also offer protective and moisturizing benefits. By taking care of your skin, you remain beautiful and radiant even if you are a woman over 50.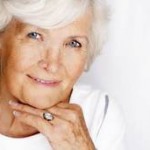 Schedule a regular visit to your doctor.  As the saying goes, prevention is always better than cure. Therefore, do not wait for your body to feel sick before planning a visit to your family doctor. Your physician can recommend and give preventive medicines, immunization and supplements that are specifically made for retirees. They also know what screening tests you need and when you need to take them just to ensure that you are well far from any type of cancer or sickness and what to do to avoid or cure it early if there's any.