The New Year is about new goals and resolution but if you're like me I like to ease myself gently into the New Year.  Gone are the days when I make a New Year's resolution and jump into action on New Year's Day ready to roll and within a couple of days give up!  These days I take a bit more time and have more realistic expectations.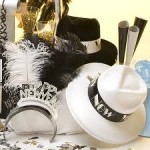 Every year the top New Year Resolution is to lose weight. There is no doubt we should all be conscious about becoming more healthy and fit. These goals are definitely on top of my list along with improving finances and having more fun. All these are possible but take time and need some planning.
The chances of me getting up January 1st and totally committing to a whole life style change is unlikely so I like to ease into it and know that it's more likely that I will allow myself to adjust to getting back on track with healthy eating after the holiday celebrations.  I like to look back at how my last year unfolded, what I achieved, where I need to make some changes and what is needed for me to do that.
Here's my Top 10 Tips
•    Stay optimistic- there are so many things that can get us down if we dwell on them.  Everyday we are subjected to negativity about all sorts of thing, the economy, the weather, natural disasters the best thing is to not get caught up in it.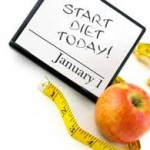 •    Keep on Learning and growing. We will never know everything and there is so many interesting topics.  Learning keeps your brain active and healthy and keeps you interesting as you have more to talk about.
•    Take care of your self – be kind to yourself and others- respect yourself and others.  Don't let others put you down and don't put yourself down.
•    Remember the things that you really want you will probably have to work for. Anything worth having usually doesn't come easy so be prepared to put in the effort if it's worth it to you.
•    Have Fun Laugh smile. Laughing can be very contagious and when you laugh it's hard to be mad or sad. It often starts with a smile and everyone likes to be greeted with a smile.
•    Don't hang out with gossips and miserable people that just want to make everyone else miserable. Choose you company don't let them always choose you.
•    Choose Health- This is of optimal importance to us all. Without good health there can be so many limitations in life. Have a regular health check-up, don't ignore any concerns that you may have.
•    Remember that the lessons that sting are the ones that stick. Everything happens for a reason and everything can teach us a lesson expect that something positive will come out of something bad even if you don't get it at the time.
•    If you don't already have one find a purpose something that will get you excited.
•    Use your energy, time and focus wisely. We only have so much of each a day so once you waste it you can't get it back for more important things.
And remember if you didn't get it right away or fallen off the wagon already not to worry you don't need a New Year for a new start.
Have a great year and be sure to journal your progress. By having little successes along the way these will add up to a big success and a Great Year!