Learn to Take Professional Looking Photographs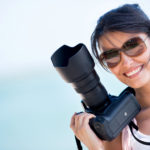 Is it time for a new hobby learning photography or picking up some new tips to improve what you already know?
Whichever it is you can Learn so much from this photography course on DVD. Discover the professional photographer's secrets that you need to know. This is especially helpful if you are a budding photographer or have an interest in becoming one.
When I saw what was offered in Legacy Learning's photography dvd course my immediate reaction was – This is a course that I want for myself and I know of other people that have been searching for a professionally designed photography course like this too. You can't go wrong with a product from a reputable company such as Legacy Learning Systems. This company has already had such great success with their other Learning Series. They developed learning courses to master guitar, piano, drums, painting and ballroom dancing. The photography training has been an exciting addition to their existing series. It has been out for a while now but I was certainly happy when my course arrived. The presentation of their products gives a good indication that you are going to get a quality product.

So many camera's but how to get the best shots?
Today most people have a camera and often more than one. There are cameras of one type or another everywhere including smart phones, and iPods and tablets. Many people own a really good digital camera but just don't know how to use it properly or get the best out of it which can be easily remedied when you can learn what you need at home.
I don't know about you but I'm one of those people that have always done the point and click version of photography and hoped for the best. I have owned all types of cameras and over the years and have captured some decent pictures. I do love photography and I don't know how many times I have promised myself I would learn more about my camera and how to take really great pictures on a consistent basis, but I just never got around to it. I have never learned to totally master photography and because of this I know that I have lost a lot of great opportunities to snap a rare and unique picture.With the old point and click method it's just been a fluke when I've got a good shot and I'm no longer satisfied with that.
I'm hoping to have more time to take up photography as a real and serious hobby. It's something that I'm already interested and now I have my learn at home dvd's it's probably the right time for me to learn how to master photography, maybe it's the right time for you too.
Learn photography from the best teachers
If you've already attended a photography class or two at your local camera shop or community center hopefully it was a good experience for you but for many it hasn't worked out so great. While it can be very helpful to some many others say that they have not been able to retain what they have been shown or told in the class and end up not being much wiser on the subject than they were before. Often in a class students are at different skill levels, it's also quite common to have certain students monopolize the class because they have so many questions. Another issue for many attending classes is not being able to commit to a specific time each week. Things do come up unexpectedly!
I don't know if you've checked the cost of photography courses in your area recently, but I just picked up a pamphlet promoting some upcoming photography classes in my area. I was most surprised at the cost of the individual classes. They started at $100 for a course on getting to know your camera, some of the individual course topics were up to $400. It could get to be very expensive. I appreciated even more what great value the Lean and Master Photography DVD course is. Besides being cost effective these lessons are available to you whenever you want them. You can choose to take any of your photography lessons at you convenience, at your own pace and in the comfort of your own home. You have the option to go over and over any lesson that you feel you haven't grasped yet and continue until you are comfortable that you know it.
Learn from a nationally recognized photographer
You can be assured that Legacy Learning instructors are top notch. They pride themselves on quality and results. The instructor for the photography course is nationally recognized photographer Vince Wallace. He is a especially well know for his photojournalism, commercial portrait work as well as landscape. His attention to detail, understanding of light and unique perspective along with his many other credentials will bring tremendous value to his students plus he is interesting and easy to listen to so you won't get bored.
If you are considering the learn and Master photography or any other Learn and Master series you won't be disappointed. The course comes in a very nice professional presentation box. It's a gift that you can feel proud to give or receive.
Here's what you can expect from the Learn and Master Photography DVD course:
• Learn to balance exposure, aperture & ISO settings,
• Composition techniques
• Set up and light for taking a photo indoors or outdoors
• Balance between the big picture and fine detail
• Know what the purpose is of each lens and how to use it.
• Create dimension and depth into your pictures and so much more…
The Learn and Master Photography step by step instruction course gives you everything you need in one course to become an accomplished photographer.
The course contains 24 instructional sessions on 15 DVDs plus another 2 DVDs of photography samples plus a work book. You can start at a totally beginner skill level and work your way up to the advanced level techniques and by the time you are done you will know what professional photographers do.
These are just some of the sessions that you will get on the DVDs
Your Digital SR camera . Camera Basics, Digital File Management, All about the lens. Framing & composing Images, Elements of Arts with light metering, The Triad and ISO, The principles of design and shutter speed, Principles of design and aperture, On location motion, On location studio lighting, Color management, Post production and image editing, Sharing your photography and more…
Many of the session include assignments on what you have learned. This is professional instruction at its best. With the learn and master photography DVD's you can go over them again and again whenever you need to. If you have questions or concerns no worries-there's a student support area that you can join where the expert and other members of this community will help answer your concerns and questions plus members offer support to each other.
Legacy Learning are so confident in their products that there's a 60 day money back guarantee with their Learn and Master series with no questions asked. So what have you got to lose-isn't it time? Click Here to Learn and Master Photography?
Learn the secrets of professional photographers!