Will red light therapy help you achieve ageless skin?  While many women are reporting that they indeed are experiencing very positive results with red light therapy treatments the truth is you won't really know if it will do the same for you unless you try it.
One of the positive things about light therapy is the source from where it originated. Interestingly enough it came about through NASA scientists.  So it's not even something that was thought up by the skincare industry to make more money out of us it's a bi product of NASA research.
NASA discovered that light emitting diodes (LED) actually regenerated plant cells and from there it has developed into what it is today where it also benefiting humans.  Its use in the medical field is recognized especially in accelerating healing for burns and scar tissue also other health related treatments.  In more recent years light therapy treatment has joined the field of skincare and is becoming a real force in the cosmetics and anti aging industry.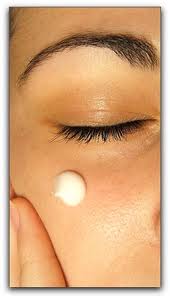 By the time most of us reach 50 it's very likely we have a long list of "I wish I had" you fill in the blanks. This is especially so when it comes to self care, as our skin ages and joints get sore and the pounds roll on. Many of us only begin to realize this as we get a bit more time to actually start thinking about ourselves and not just everyone else. It is then that we realize how much we may have neglected our own needs. It is then that we start searching for information on red light therapy and other means that may help us reverse aging and some of the damage we have inflicted on ourselves.
The good thing is it's never too late to take action to improve on who and what you are.   Why are we even discussing red light therapy well because one of the first places that give away our age is our skin especially our face.   We see those dreaded wrinkles and lines increasing almost every time we look in the mirror. How you wish you had taken better care of your skin; protected it better from all those harsh chemicals and toxins as well as used a really good sunscreen when you were younger. The idea behind red light therapy is that it helps to rejuvenate the skin the red light penetrates at a cellular level helping to rebuild collagen which we lose as we age leaving the skin more saggy less toned and creates all those lines and wrinkles. Light therapy is known to improve skin tone, reduces discoloration from age spots rosacea and other skin blemishes including acne. It's no wonder that there is so much interest in light therapy for skin.
There are many things that can help to improve your skin, to keep it more youthful including:
Remove makeup before bed
Cleanse the skin thoroughly
Keep the skin hydrated
Use a good moisturizer on your face and don't forget your neck and upper chest.
Drink adequate water throughout the day
Smoke free environment
Practice safe SUN care
Eat a healthy diet
Adequate sleep.
Find a makeup that suits your skin type and stick to it
 Use good quality products leave the harsh ones on the shelf they will only add to your problems by drying the skin out and providing your body with more unwanted toxins .
Light Therapy Products
If you are interested in trying red light therapy to improve your aging skin you may be pleased to know that you don't have to book appointments and pay a fortune at a clinic or spa you can actually have your own light therapy device that you can use at home.  There are a number of different products ranging from around $100 and up so check them out to see which one appeals to you. . ANSR the makers of the successful and popular ANSR Beam have recently brought out the ANSR HALO which is specifically for skin rejuvenation.  While its ANSR Beam offered both red and blue light therapy in one device it was a really popular choice for many the HALO apparently is a bit more expensive but improved and specifically for rejuvenating aging skin.  Blue light therapy is recommended more for acne which is again a huge problem for many people of all ages. Acne can be a problem on the body as well as face.
The DPL Deep penetrating Light Therapy system is more expensive but is popular because of its additional health advantages in being able to use it for joint and tissue pain as well as skin care. It is also a hands free device.
Other good products to check are Evis Platinum MD, another very popular choice is Baby Quasar red light for aging skin and blue for acne, and Tanda anti aging. The beauty of these anti aging products is that you can use them in the privacy of your own home and don't have to worry about having to travel to a clinic and missing treatments.  Once you have your own device you use it when it suits you. Always remember results take time so you do need patience when using anything like this. Too many people use a product once or twice and say it doesn't work- you have to give products a chance to do their thing.