There are some women that have always been admired as a public figure for fashion and style; they are often admired by both men and women for the fact that they are so well put together.
But what really makes someone stand out in the crowd?  Regardless of if you are wearing pair of blue jeans or an evening gown if your hair is looking good the chances are that you're looking great.
Even more than their attire one of the main things that you notice immediately is hair because it is a part of the person and this really does apply for men too. If there is one thing that can make or break any outfit it's the hairstyle. So you can be dressed to the nines but if your hair is a mess the look is ruined.
There are many great hairstyles for women over 50. A lot depends on you and your lifestyle. Do you like a wash and wear style that needs little attention, or do you like to change it up a bit. The cut that you have will dictate a lot of how much flexibility you have with your styles. A short pixie cut can look great on a lot of mature women and is easy to manage but it is going to pretty much be just that. There is not a lot of room for making it look different except maybe spiky or smooth.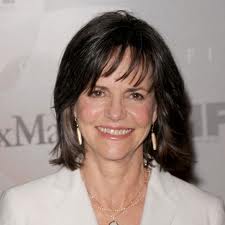 Do you want cute and sassy or do you want sleek and professional. Do you want longer hair that can be worn in an up-do?  What is your lifestyle like? Do you attend a lot of functions where having a choice of being able to style your hair into different looks would be a real advantage?  Do you swim or exercise or d activities where simple is better.  There are things that you need to take into consideration before you decide.  Thick, thin curly or straight whatever the texture of your hair will be a factor in the cut and style that will be right for you.
The great thing about hair is that it grows so if you decide to try a style that means cutting your hair shorter than you normally wear it, remember if you don't like it you can always grow it back. The same applies with coloring your hair, it can be changed. Be a bit adventurous and try something new. But I wouldn't suggest a look that is really meant for the younger generation.
One of the major things that women around the globe are known to have in common is an interest if not an obsession with their hair.  Women have signified fashion and style since the ancient times; in general fashion is more emphasized on women compared to men but things are always changing.
Whether you are one of the over 50s crowd or much younger managing your hair is normally a big thing. Whether you do it yourself or have had a hairdresser do it for you, most women have tried many hairstyles. Like any type of fashion we may have indulged in over the years some hairstyles suited and look great, with others you look back and say "what was I thinking". For females an interest in hair starts almost from toddler to old age. Is it any wonder that when women start to see their hair thinning that it can be so upsetting and difficult for them to deal with. Hair is a very important asset to all women and many women go that extra mile to have a wardrobe of wigs for all occasions.