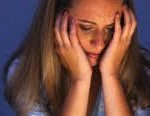 Have you found yourself sitting at home – alone – and feeling sorry for yourself?  Are there weeks when you felt bad, hopeless and anxious? There are many reasons why you may feel lonely but whatever they are you do need to address the problem in order to make changes in your life.
There are times when we don't have the energy for anything and sometimes staying in bed all day feels like the best thing to do. Oversleeping is the better description for those days. There are also instances when you are not interested in the things you usually enjoy.
Next to love, loneliness is probably the second most common feeling that has inspired a million writers, artists and songwriters. Such emotional disposition may be most complained by those who are over 50, as senior years limit physical activities and gives way to brooding episodes. However, this is not exclusive only for the retirement stage- loneliness happens to everyone.
It can be a seasonal depression, or prolonged melancholy. It can slowly sneak into our being or it can suddenly hit you when you look into a mirror. Some may know the reasons while others don't. Some may admit to those reasons while others refuse to.
Whatever reasons we have for feeling depressed and whether it's nothing but a mood swing or something that you have been struggling for quite some time, there are ways to overcome feeling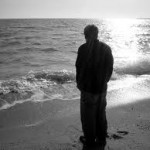 lonely.
1.   Call. Look through your address book or email contacts – think of those relationships which you might revive. Locate your high school chums, find your college buddies, contact previous office mates or check on your dear neighbors from where you used to live
2.    Perspire. Use your hobbies and interests to spur activities into your life. Recall your previous years New Year's resolution and see if any of those exercise regimens weren't fulfilled. Now is the best time to erase those x marks.
3.    Go online. Participate in chat rooms and blogs on mutual interests. Improve your social skills through the internet- it can do wonders. A word of caution – don't overdo do this or you might become a recluse.
4.   Makeover. Find ways to make yourself more charming. All of us have a few imperfections. Identify yours and work to change them. Even if you are over 50, having a makeover is not a bad idea. You'll realize it is both fun and refreshing.
5.     Travel. Find hostels, inns or apartments for weekend getaways. You'll not only enjoy seeing new scenery but you will most likely enjoy the company of amiable clerks or keepers.
6.    Eat out. Don't eat lunch at your desk or at home. Join your office mates in the canteen or arrange to dine somewhere. Sometimes having some company is more important than saving money.
7.    Write. Write down what you feel. Write an apology letter even if you are too embarrassed to give it. Write to the local community organization and commend them for good projects that you

have noticed. Write anything. Writing is therapeutic – it lets out those negative feelings.
8.   Read. If you can't find inspiration in your life, find them in others'.
9.    Watch. A funny movie will give you a good dose of snickering and giggling. Laughter is recharges your battery – most times, it's an effective instant stress reliever.
10.    Cook.  Nothing beats the sight of your favorite food on the table – learn how to cook it if you don't how to yet.
Depression is a signal to do something for a change. Little things like these help you build a feeling of contentment and overcome loneliness.