Maybe you have been confronted with the question "What's the best city to visit in Europe?" or maybe it's something you are asking for yourself. Personally, I have heard this same question numerous times, that's why I have compiled this list of top cities in Europe that you might want to visit during your trip or vacation to Europe.  When you retire this is something to add to your lists of to do's, especially if you can take the extra time to really explore Europe and what it has to offer those of any age.
1) London, England
London is popular amongst tourists who don't fancy being in a country where they don't know the language. If you are on a budget, want to economize a bit and you don't have money to travel beyond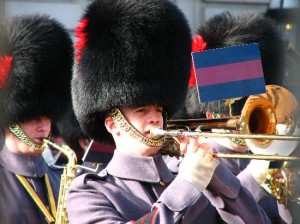 England, then a tour of London won't disappoint. If you like strong theater and ale, a stop over in London is worth every penny. If you want to enjoy London, it's best to visit from May all the way through October. Don't forget to visit the British Museum, Tate Modern, Victoria and Albert Museum, Buckingham Palace and Westminster Palace. It's pretty easy to get around with the London underground system. Most of the major tourist sites have a station close by. It's also worth getting a guide book because many of the tourist spots are quite close together and you want to see as much as you can while there. If you can make it to the changing of the Guard it's a wonderful photo opportunity. There are so many wonderful things to experience in the London area.
2) Amsterdam, Holland
If you love the "Dutch Masters", then don't forget to visit Amsterdam. Amsterdam is also popular among cyclists because of its rather flat surface. If you require chemical assistance, Amsterdam has free spirits for you.
The city is the cultural and financial capital of the Netherlands. It has a variety of interesting places to visit. Unfortunately, it can rain in Amsterdam at any time, but this should not stop you from visiting this wonderful city. If you like the sun, then travel in July and August during the peak summer season. Don't forget to eat at an Indonesian rijsttafel. You can also stroll down the Historical canals up to the Royal Palace, Rijksmuseum. You may want to see the Anne Frank House and maybe you will also want to visit the Van Gogh Museum. Amsterdam also has its red-light district. Amsterdam attracts more than 4 million tourists every year.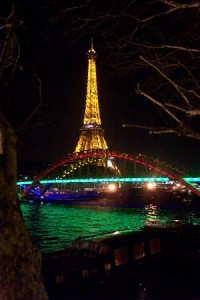 3) Paris, France
Paris will suit you well if you are a starving artist. If you love traditional foods, then a stop over in Paris should do the trick. And all you lovers out there, why not ignite your love by visiting Paris situated on the banks of the River Seine. By the way, Paris is also great for all those wondering what the hell happens in Paris. Henry Miller fans have every reason to visit Paris. As usual, the best time to visit Paris is springtime. However, a visit during fall won't disappoint either. Don't forget to get an eyeful of the Eiffel Tower and drown in jazz at the Montparnasse. Some might also want to stray to the Pigalle's sex museum. Paris is a shopper delight well known for its fashion, also popular for its media, entertainment and arts.
4) Venice, Italy
The beautiful City of Venice is popular with its automobile-free streets and just about anyone who wants to experience something truly different and pleasing to the eye. You will want to visit during the famous Venice Carnevale when the weather is rather cold and foggy. This is in February. Anything worth looking at is a good way to blow your dollars but don't forget to snoop the distinction between the opulent Doge's Palace and the spiteful prison located on the other side of the canal.
Venice is also known as the City of Water, The city of Lights and the City of Bridges. This will give a good indication of what you may expect to see in Venice. What would a visit to Venice be without a trip in one of the lushly appointed gondolas?
5) Florence, Italy
Florence is a great destination for art lovers and new start historians. It's the most popular city in Tuscany. If you want to treat yourself or someone you love to a beautiful Leather Handbag then be prepared to spend some money, in Florence you will do just that. The city of Florence is usually nice during spring and fall. A popular attraction is at the Uffizi houses which house the premier collection of Italian Renaissance art. Don't miss the Basilica of San Lorenzo located in the main market district of the City. Florence is a World Heritage Site.
6) Rome, Italy
Rome is the capital city of Italy also its largest city. You'll be hooked on Rome once you set your eyes on it, you will want to return again and again. There is no shortage of architectural heirlooms to visit on your trip to Rome. The Colosseum is definitely not to be missed, then sit and enjoy an espresso while people watching at the sidewalk cafes. One of the best ways to enjoy the history of Rome is leisurely wandering the streets.
7) Madrid, Spain
Madrid has a wealth of attractions for the savvy tourist. The largest city in Spain located on the River Manzanares. Madrid is a wonderful city full of life all year around. And, like anywhere else, is most enjoyed in the warmer weather. But, be sure to pick your time to visit as they have scorching hot dry summers and freezing cold winters, with the coldest month being January and hottest months July and August. August is also one of the quiet months in the area where you may find some of the businesses closed. Try to plan to visit around the time of one of Madrid's many Festivals. You can live the good life in Madrid with its many Tapas Bars, fine restaurants, and being entertained by its live music scene. If you want a lively and fun time you'll enjoy your stay in Madrid.
Well, that wraps up my list of the best cities to visit in Europe. Of course, there are other smaller cities which offer even richer experiences, so this list is not exhaustive. Hope you found the information useful.
Contributed By Joe Odur


Related Blogs