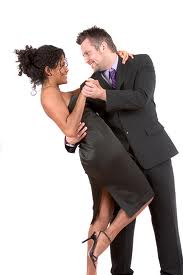 Is learning to  dance on your mind? Learning how to dance is one of the very best things that I have ever done for myself. If you learn and master ballroom dance it could also become one your most favorite things to do too!
Whether younger or in the over 50 age group if you are brand new to dancing and feel intimidated by anyone that can do anything that resembles a dance you are not alone. Imagine when you learn how to dance properly what it will be like when you can confidently get out on the dance floor and move without feeling embarrassed.   Not only will you be able to dance but you'll know what type of dance to do as soon as you hear the first few beats of the music. You'll know the difference between a waltz, a fox trot, a Rumba and a cha cha, as well as a tango. Once you learn how to dance you will wonder why you allowed yourself to miss out on the fun for so long and didn't learn to ballroom dance years ago.
Once you make the decision to learn how to dance you have to give yourself a break and don't expect to be like Fred Astair or Ginger Rogers in one lesson. You need to have realistic expectations and realize that learning to do anything properly takes practice and time.
You may not be a beginner and already enjoy dancing but feel that you would like to improve on your present dance level. Have no fear you will find what you need in the learn and master ballroom dance course to take you to a whole new level of dancing skills. This course is for beginners as well as intermediate dancers and you get to proceed at your own pace with easy to follow instruction.
There is no doubt some people have more of a natural aptitude to dancing than others, they have natural rhythm and can pick up a beat fairly quickly while others have to work harder at it, but the thing to remember is even if you think you have two left feet you can learn and master dance. I have seen it done many a time where a total beginner will go to a class and you honestly wouldn't think they had a hope of ever dancing, but be assured with the right teaching, patience and determination I have seen some hopeless cases become very respectable dancers.  It may take them a bit longer but with determination, desire and support they become a dancer.
Dance is one activity that you can get out on the floor right away and learn the basic steps to a dance in a relatively short time.  One of the great advantages of the Learn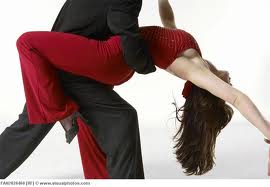 and Master ballroom Dance course is that you can repeat the lesson over and over until you feel that you have got it. Once you have the correct instruction the more you practice the better dancer you will become and dancing is something that you have for life.
With Learn and Master Ballroom Dance you can feel confident and relaxed as you get on the dance floor. Everyone has to begin somewhere and if you want to get moving here's the place to learn. You can choose to learn one or all of the dances taught in the learn and master dance DVD course. You can learn the Waltz, Foxtrot, Rumba, ChaCha, Tango and Swing the choice is all yours. You will be amazed at how much you can learn in just a few short weeks.
You may not become a contestant on the next Dancing with the Stars but think how great you will feel at the next wedding or New Years Eve bash you attend when you can really feel good about getting on the dance floor.
Although the Learn and Master Dance Course is the most extensive video instruction course available you need not worry about being overwhelmed or intimidated.
Here's what you get in the Lean and Master Ballroom Dance Course:
•    13 DVDs packed with wonderful choreography that can easily be learned
•    6 CDs of music to dance to
•    75 page workbook which outlines each of the dances.
•    Online community   – where you can go for more support if you need it and to get further questions answered.
Legacy Learning always provides the highest caliber instructors for their learn and master training series  so have no fear when it comes to the Learn and Master Ballroom Dance course because Mark Short and Jaimee Simon two of the nation's top ballroom dance instructors are there as your teachers and take you through every step of the way. You will see a split screen on the lesson DVDs which allows you to see the instructors as a whole or just their feet so you can pick which is the easiest for you to follow.
Each dance is broken down step by step and if you don't have a partner to learn with no problem you can learn to dance without a partner. You won't have to worry that you forgot the steps; all you have to do is just watch the related video section again or turn to the lesson book, you'll also find what you need there. Before you know it you will be dancing up a storm and having more fun than you knew possible. Don't be surprised if all your friends are envying you and wondering where you learned and mastered ballroom dance.
See what else Legacy Learning Lessons can do for you
New to Learn and Master products check them out here