Each year, millions of individuals, families and couples throng Hawaii to spend their vacation. It's quite obvious why millions from around the world visit Hawaii given that many people have branded this beautiful place a paradise. While Hawaii trips are enjoyable, there are some vital travel tips that you have to consider if you intend to spend your vacation in Hawaii. With these travel tips, you are certain to enjoy your next Hawaiian vacation, regardless of the number of days you will take there.
Just like traveling to other destinations, the primary thing you will have to do is make adequate preparation for your trip to Hawaii. It's paramount to appreciate air travel rules, whether you are departing from the United States or a different country. If you are arriving in Hawaii from main land- U.S, you don't have to obtain a passport; though you will need a passport if you are visiting from another country other than the United States. Confirm that you have all the necessary identification prior to leaving for the airport. If you are not sure that you have all the necessary documents, get acquainted to what forms of identification are needed when preparing.
Besides air travel rules, you will also want to pack wisely for your Hawaii trip. The majority of Hawaii travelers blunder by assuming that they know what the weather will be like when they reach their
destination. Fortunately, Hawaii is usually sunny and warm but there are no guarantees that it will remain the same when you arrive so you should check the long range weather forecast before you start packing for your expedition. Failure to pack the necessary clothing suitable for the weather may make your trip a rather an unpleasant experience.
Because you want to have a memorable experience during your Hawaii vacation, it's paramount to place a spotlight on your vacation. Decide on the kind of activates you'd like to participate in and the places you will visit while there. Luckily, Hawaii has a variety of lots of fun adventures as well as some more quiet activities for those that prefer a more relaxed style. If you are looking for something quite romantic, the Hawaiian Islands have oodles of romantic activities suited for couples.
One thing you will have to focus on is your well-being when in Hawaii. Fun activities like snorkeling, scuba diving, hiking and mountain climbing can be dangerous at times so it's advisable to go on a guided tour. A guided tour is particularly recommended for those visiting Hawaii for the first time. If you take safety precautions, your Hawaiian vacation will be filled with a lot of excitement that will live forever in your memory.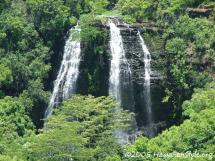 Besides thrilling adventures, a lot of Hawaii trips are filled with going to places of interest and shopping. It's always a good idea to allow some extra room in your luggage to accommodate any goods that you may purchase. Hawaii provides one of the most wonderful shopping experiences so you will probably be tempted to buy a few items to take home with you. If your check in luggage does not have enough room for any extras, then make certain that you will be able to carry on the items you purchase. An alternative is to purchase items and have them shipped to you, albeit it's a bit costly.
Unfortunately, all good things must come to an end and soon your Hawaii vacation will have to come to an end. It's therefore essential to prepare for your return home so that you are not delayed at the airport. When leaving Hawaii, you will be subjected to additional screening to make sure that you don't take prohibited items back to the main land or your country. Verify that the items you intend to take back home are not against the rules to avoid complications.
If you follow the above Hawaii travel tips, you will appreciate visiting Hawaii and will want to go back time and again.
By Joe Odur