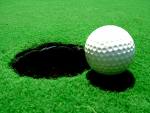 Finding gifts with meaning for those you care about is not always an easy task. If you have a best friend or your spouse, or even a companion that is very much into golf,  knowing that  this is their main hobby, you would want to give them a great gift that they will appreciate and use when they play.
The golfer in your life could be young or older, male or female.  One thing for sure is that golfers come in all ages and with all levels of expertize and all aim to improve their golf swing and their game. Regardless if it is their birthday, Christmas or your anniversary or whatever occasion it is, offering a gift a golf lover can truly be pleased about is heartwarming and a sort of an accomplishment on your part as well.
Even if you are not a golfer yourself your loved ones like to know that you are taking an interest in something that they like to do. Knowing what their needs are makes it so much easier when purchasing a gift it shows that you are genuinely giving from the heart and with considerable thought. Regardless of golf expertise most golfs are continually trying to perfect their golf swing and lower their score. And there are a number of gadgets that will help a golfer with their game.
Anyway, let me hand over to you my list of the clever gifts for golf enthusiasts. Here they are.
•    Golf Club – If you are going to buy one for someone, just think it's like buying a car enthusiast the top-class wheels they can be proud of and even brag about. I think every golfer wants to have the best

golf club for their best golfing experience. This is the golfer's most basic need so there is nothing wrong in giving it considerable thought about what particular golf club to give. Ladies Golf Clubs
•    Golf Club Cleaner – You want the golf club to last for several years and not for several usages only. If your budget can still manage to buy a cleaner, I recommend you to do so. Especially if your recipient sentimentally values gifts, he or she will surely appreciate a golf club plus cleaner set.
•    Golf Organizer – I have seen one for as low as $100 (maybe you know one that is even less expensive than that). If your recipient is a golf lover, he or she would need one to put every gadget and accessory in place as well as to maintain them in good shape.
•    Golf Apparel – When you are dressed the part you tend to feel the part. From caps all the way down to golf shoes, there is a variety of styles and brands you can freely choose from.
•   Golf GPS – These are a great gift to give. The golf GPS is the type of thing that many will not invest in for themselves.  There are several brands including the Sonacaddie and Bushnell. There are also a

variety of prices.   You can be sure to please with a gift like this.
•    Golf Range Finder – this is another unique golf gift that is not your run of the mill gift. This a great help to the serious golfer.
•    The Medicus Dual Hinge Driver – the perfect gift for male, female or junior. This is the ideal training aid for perfecting your swing. It shows your flaws immediately as you swing because the shaft will break where the hinge is. When you can swing without the hinge breaking you know you've got it right. This is also a gift that can be shared.
•    Golf Umbrella – This may be one of the cheapest gifts you can give. Yet, I believe they will still appreciate it if they love to play golf. We are talking an umbrella for the rain not the sun.  The sun is a part of the attraction of the game. Just choose from several designs and colors that match the personality of the person.
•    Golf Books and Magazines – Reading materials like Golf Digest are sources of wisdom to the sport. Giving magazines or books can help them learn more from the experts and the best players themselves. If you can pay an annual subscription for them, then that would be great!
•    Instructional DVDs – If your recipient wants to learn golf but is not very interested in reading, then these can be the alternative present. They can freely learn the basics and the advanced skills through these instructional videos. All they need to do is play the DVD, pause, rewind, then play again. A few other gift ideas are golf carts, and golf shoes
Knowing their golfing needs can help you a lot in choosing the most appropriate present you can give. Giving a gift that you know will be appreciated is a good feeling.
Once you are fully aware of that, they will surely use the golf gadget you plan to give. So good luck in your gift hunting!