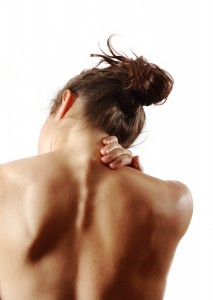 Many adults are not only facing aging but also arthritis. The aging process can't be stopped but it can be slowed down by practicing good healthy habits.  But sooner or later for many, arthritis will become evident.  While there are many ways to disguise and cover the aesthetic looks of aging, skin imperfections etc there is little that we can do to cure arthritis.
Arthritis is the result of the growing years where joints are now suffering from pain.  This is because the cartilage that is seen in between the bones is breaking down. Like the aging process, there are some things that we can do to prevent our bones from too much damage, pain and immobility.
While arthritis is very common in seniors, and a sure sign of getting older this is not the only age group that can experience the pain and discomfort of arthritis. Arthritis can be encountered during younger years and often even in children.
There are a number of preventative measures that you can practice with aging and arthritis. Exercise and healthy nutrition is always beneficial to you regardless of age, exercise is the best prevention for Arthritis. Keeping your body moving and agile can keep you feeling more in control and comfortable. Keep active as you age. Have hobbies and interests where you are using your hands such as painting, drawing, or play an instrument like the guitar or piano. These are good ways to keep your hands mobile. Playing golf and swimming are also great for physical exercise and favorites with seniors.
Staying healthy when you are still young by eating and drinking healthy foods and milk can build up great skin and bones. Foods that are nutrient-rich can keep your skin glowing and fresh. Milk can make your bones stronger.
One of the most important things you can do is to educate yourself about Aging and Arthritis.
Arthritis is common in fingers, wrists, elbows, shoulders, jaw, hips, knees and toes.Some of the symptoms of this disease are stiffness, fatigues, loss of appetite, anemia, small lumps, deformity of the joints, nodules under the skin and joint pain, usually in the morning.
The best ways to track Arthritis are through blood tests and X-rays.
–    Avoid strenuous exercise that can greatly affect your joints.
–    When you are carrying things, use the larger and stronger joints and muscles.
–    Follow your recommended weight; it could give relief to your joints because extra weight can add additional stress especially to your knees and hips. It could mean you suffer more pain.
–    Appropriate exercise will reduce fatigue and stress.
–    Help prevent or delay osteoarthritis by taking vitamin C. Eat things like oranges, citrus fruits, and other antioxidants.
–    Taking calcium also decreases the risk of osteoporosis. But if you do not like drinking milk, there are alternatives for this; yogurt, cheese and supplements plus other foods that will give you enough calcium are broccoli, salmon with bones and kale.
–    Sometimes you may need to treat yourself to a massage by a certified massage therapist because it helps increase blood circulation, and can provide you more with energy and flexibility.
–    Always take time to stretch; it will keep joints and muscles flexible. It will help you maintain your daily routine activities.
–    There will be times that your joints may feel hot and ache, if this happens, a cold compress can make a difference.
Arthritis is a disease that you cannot cure; you need to find ways to manage it. There are a number of drugs that can be prescribed by your doctor to use for a long-term relief of the pain and inflammation.  There are also over the counter pain relievers like aspirin, and Ibuprofen, however, you should check with your pharmacist or doctor to see what is best for you.  Even though pain relievers may help, expect that the discomfort will still come back.
When arthritis leaves you struggling with the ordinary everyday activities you may need to check out some of the products that can help to make you life a little easier.
Amazon has a selection of health and personal care products.
By Mary Barcelona