You may have noticed recently that there has been a considerable amount of talk about dementia and Alzheimer's in the news. With such a huge aging population this is obviously a global concern. I read that every five minutes there will be a new case and that and this will increase to every two minutes within the next 30 years. It was also stated that we need to prepare for the tidal wave of dementia.
Alzheimer's doesn't always wait for old age
If someone in your life has been diagnosed with dementia or Alzheimer's you know only too well the devastating effect this has on families. Most of us tend to think that only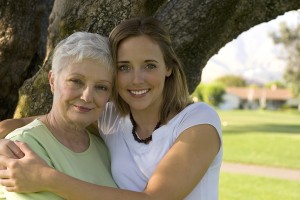 the old will be affected by these conditions as dementia generally takes a grasp after the age of 70. This is not always the case as early dementia can start around the age of 45years.  A few months ago I met a lady who is in her early 40s. She had moved from another country with her husband who is in his later 40s. What was to be an exciting new life for them soon turned into a nightmare!  Not long after their arrival her husband was diagnosed with Alzheimer's.  Within about a year his condition had deteriorated to the point that she felt that he was already gone. He was in a special care facility and didn't even know who she was.
Maintain a Healthy Mind
Keeping our mind active and alert as we age is just as important as taking care of our bodies by eating well, exercising and staying as healthy as possible. Having mental stimulation and a mind that's kept active will help to keep your brain fit.   Many do so by doing crosswords, reading, learning new skills, and by being involved with their hobbies and interests. Also there are a number of brain exercise programs available like the Posit Science Brain Training Software which will help you or your loved one to focus better, remember more and think faster.Train Your Brain Clinically Proven Brain Fitness Programs from Posit Science
Take responsibility for your brain health
We don't know for sure if we will be affected by dementia because there are a number of factors that come into play.   Lifestyle and genetics are sure to play a big part so we need to take some responsibility for our own mental health and wellness. Early detection of this disease can slow the process down and help lead to a better quality of life.
Loss of memory
If dementia hasn't already affected our lives personally most of us will know of someone that has been. My own mother is 88 years old and fortunately so far has not been affected by this condition. There have been times when we have been concerned because she has tended to repeat herself quite a lot. Just to be on the safe side her doctor referred her to a memory clinic, after doing the tests they had no concerns. After asking a number of questions to test her memory and a general chat they were pleased with the result. She still attends the clinic once or twice a year.
Aging Parents
Many of us have aging parents that we worry about. It is sometimes difficult to address some of the situations that arise such as memory loss, acting out of character, and sometimes knowing that they should no longer be driving. These are all difficult topics to bring up knowing that it will probably cause stress and anxiety. However, it is important that we watch for signs that concern us and them. We need to step in and get help when they are unable to do it for themselves.
A number of years ago a friend of my daughter had moved back to the UK with his wife but his mom was still living in Canada. A few times he had mentioned that he thought his mom was starting to lose it and that she sometimes had memory problems. His mom went to visit them in the UK to see her new grandson. My daughter's friend asked if we would collect his mom from the airport and take her home when she returned. We picked her up as arranged and everything seemed normal but during the drive back to her apartment the conversation changed. She thought that her son was actually her husband, who had in fact died a number of years earlier. Whenever her daughter-in-laws name was mentioned she would get very agitated, apparently she thought that her daughter-in-law was her husband's girlfriend. And their young baby, her grandson, she didn't want to talk about at all. I have heard similar stories where a parent starts to believe their child is their spouse.
Memory Lapse
We are all prone to have memory lapse now and again. We misplace something or just can't remember a name etc.  This is more likely to happen when we are stressed, anxious or overwhelmed and can't think straight. It's usually very short term but we do need to pay attention and keep our brains stimulated and healthy.