Finding and meeting new people online is uncharted territory for many of the over 50s singles. Life over 50 is very a different today than it was for our parents not to mention our grandparents. Never in their wildest dreams would they have imagined that one day people would turn on a contraption in our homes and be chatting with people on the other side of the world within minutes. When you think of it, it is mind boggling and even a bit of a stretch for many of us over 50. The way we have made friends and found relationships in the past is changed forever.
Some people are more street smart than others when it comes to the internet and the things that you need to be aware of. Some singles have a lot of dating experience both on and off line while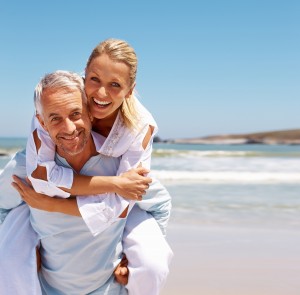 others that may have been in a long marriage or long term relationship are not sure what to expect. For those looking to meet new people for the first time in many years it can be very intimidating especially when you don't know the rules.
Meeting people online has even changed over the past few years. It has become far more accepted as people of all ages are relying on the internet to meet new people for friendship, dating, business and networking. Let's be honest when it works well its great! How else could you ever have access to so many and come in contact with people from other parts of the world other than meeting via the internet? However, it also opens the door to scams and a number of other issues that you would be far less likely to come across when meeting in more traditional ways.
While there are lots of genuine legitimate people searching profiles and making contact on singles sites, there are others that are abusing the trust of many innocent people by intentionally misleading them. Some are out and out dishonest by making out they are someone other than who they are. There are also married men and women making out that they are single, plus others that display pictures of other people making out that it's them, it's often a picture of an attractive and very well put together individual. Others will post old pictures of themselves from years ago. There are those that have no intentions other than getting some sort of thrill from having an online fling.
I have heard from a number of people that have arranged to meet their internet contact face to face and cannot even relate to the person they may have chatted with for weeks or months, because there is absolutely no resemblance to their profile. If someone feels deceived and uncomfortable right off the bat it's not going to go down well.
Looks aren't everything but being honest and upfront is. If anyone is serious about meeting someone online be honest because there may come a time when you may want to meet face to face so if you have embellished the truth, you are probably going to be reluctant to meet even though there may be genuine interest because the game will be up. If the other person is not interested in you as you re.ally are or you in them, why waste your time – move on!
Also be aware of sob stories because that happens too. There are the honest and genuine stories and we all feel sorry for someone that has gone through very difficult times, but beware; some will use a lie to tug at your heart strings. There are some individuals that will tell you how wonderful their life was until their husband or wife and child died tragically in a terrible accident or something similar. I know you will feel awful if it's true and you discount it, but be on your guard because some of these scam artists know exactly how to get through to you to get your trust and often your personal information.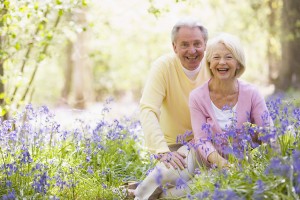 When you connect with someone interesting ask lots of questions and read between the lines. Do your best to find out if the person is who and what they say they are. Also watch for the language in the messages, this is a good tell tale as there are some people sending messages from other countries other than from where they say they live and English is not their first language. These issues are especially prevalent with the free sites; these sites attract millions of people so the chances of abuse are greater. What have they got to lose? Unfortunately it's sad but true so err on the side of caution and save yourself a lot of grief and possible embarrassment.
If you are recently out of a marriage or other relationship you may be very vulnerable so give yourself time to heal before jumping into another relationship. By all means have friends get out and have fun but anything beyond that make sure that you are totally ready for the next step. Also if you meet someone long distance, consider who's going to relocate if the relationship develops and becomes serious where living together looks like the next step. What about family and friends and your life as it is?
It's well known that most men don't like writing and it usually shows -So Men please do yourself a favour if you are serious put a bit of care and effort into what you write because it can be off putting to a lot of women.
There are so many real and genuine people out there looking to connect with the right person. We are social beings and need others in our lives but be cautious and be happy.