At 50 plus, there are probably very few material things that you are looking for. Of course, you want to ensure that you have enough dollars to last you through your retirement period and enough money to pay for a college education for your kids.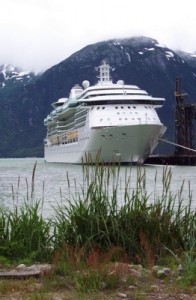 If you think that you are able to take care of the above the majority of over 50 individuals want to experience at least one special travel experience that they will never forget.If you ask me, I would place my bet on taking a trip of a lifetime would be pretty high on your list.
Taking a trip of a lifetime is a type of experience that will forever stay with you. You shouldn't wait until you are old in order to take the trip of your dreams. You want to go when you can really enjoy it and participate in a variety of activities. In fact, in your 50s and 60s, it's a lot easier to have your dream adventure.
Some people choose a special anniversary or birthday to take that most memorable trip, maybe for a 25th anniversary, 50th or 60th birthday or even to celebrate their new retirement. The tips below will come in handy if you are planning to take that very special trip.
• Before you even start making concrete plans, analyze your wants, desires and wishes first. Make sure that you are very clear on what you want.  Having qualms and second thoughts about your special one off trip whether it is an Adventure getaway or a Luxury Vacation can derail everything. Go for what you really want and don't be talked out of it by you or anyone else.  Once reach 50 and over you should be doing some special things for yourself and having some fun is one of them. • If you want to have a memorable experience, then you really need longer than one week if it's at all possible. Unfortunately, if you are still working a good number of jobs won't allow for this. Sometimes,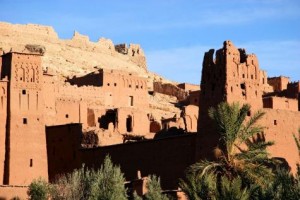 it's not the job but the individual who delays the travel of a lifetime plan, hoping that he/she will one day get enough time.
Obviously a week is better than nothing but while a week may be enough for a regular vacation, your trip of a lifetime needs ample time to really appreciate it.  We all know that it takes a couple of days to acclimatize to your new found freedom and other changes from your daily routine.
Your special trip is probably going to be costly so you want to make the very most of it.  A once in a lifetime trip usually involves a particular destination coupled with a number of startling adventures along the way.
Write down a list of places that you have always wanted to visit together with a list of things that you have always wanted to accomplish. Then look for destinations which offer those experiences. If you accomplish something you have always wanted to do, the experience will be a far greater, exciting and unforgettable.
• Make a list and reflect on your actual options. Are you going with a spouse, a friend or family member? What are their interests and requirements?  Not everyone will enjoy all of the same things. Maybe a Soothing Spa will be idyllic for one of the travelers where as an ocean fishing trip or para-sailing will be a monumental experience for the other person.
It can be worked out with proper planning, while one is on their fishing trip the other is being pampered at the Spa. Get together in the evening for a gourmet dinner and entertainment. You can both get your needs met. Go over your plans carefully and work out what the estimated travel costs are.
• You have to be creative when thinking about what you want and the options available to you. This will determine whether it will turn out to be the trip you imagined or not. Take into account the weather of the destination you intend to travel to. Alaska can provide you with a wonderful opportunity to experience nature in its glory so maybe this is a cruise that you have always wanted to take. The weather is usually very nice during summer and if you stay a while you can participate in fun and exciting activities like camping and hitchhiking if that's your thing. Morocco is rarely mentioned but it is a wonderful destination for an unbelievable trip.
Maybe you want to consider booking your vacation of a lifetime with an all inclusive Resort where the only thing you have to worry about is what you're going to enjoy next. Last Minute Deals are available often available
• Explore all the opportunities that you would consider a lifetime experience and cast out any doubts. The most difficult part is usually starting to take the action required to plan your trip. Once you get started you will pick up the momentum and before you know it you will be packing your bags.