Time seems to fly by. It's probably not too difficult to recall the moment that you brought your own child into the world. We have watched our baby grow into an adult and have a family of their own.
As parents of parents we may have been missing having our own children around full time but we get to gain so much more joy through the arrival of our grandchildren.
Although we feel the excitement of the new arrival, often we are not quite ready to be called Grandma or Grandpa. This is a new experience for us and can be a bit challenging at times as we learn our role in this new family dynamic.
Getting used to your new role
The arrival of a new grandchild will bring the memories flooding back to the times of raising our own child. And now it's time to discover the many ways we can enjoy our grandkids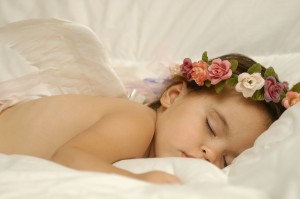 too. We may have more time to actually appreciate and enjoy our grandchildren even though on a physical level we may come up against some challenges that were not there when our own kids were small.
Unfortunately, for some families the ideal grandparent/grandchild relationship is not possible as some grandparents and grandchildren are separated by many miles and often for long periods of time when they live in different parts of the world.
Staying Over
For those of us fortunate to have our grandchildren living closer we will probably see them on a fairly regular basis. Maybe they will even come to visit on weekends and holidays. You may even end up being a caregiver for your grand-kids if both of their parents work, or maybe a part time baby sitter while their parents have a night out. It's always a good thing if your grandchild gets used to staying with you overnight. There may come a time when it may become a necessity to have them overnight and then it's easier on everyone.
Be prepared to be playful
It's also a good idea to keep a toy box at your home and also have a plan for some fun activities for when they come to visit. This is a great opportunity to build your relationship and make new memories and for you to become playful yourself once more.
Finding age appropriate activities is the key. The smaller kids love to play and they usually enjoy going to the park or beach. As they get a bit older we can teach them how to play board games and various card games. And in return they can probably teach us how to play computer games. Once they get to the stage where they have a cell phone and spend most of their time talking to or texting their friends it's a bit more difficult to get them involved in anything else but certainly worth a try.
It's good to keep some dress-up clothes, shoes, handbags and of course some old jewelery for the little girls and they also like to help especially with baking. The boys on the other hand can be taught how to help in the garden, go fishing or fly a kite with grandpa.
Keep them occupied
Come up with ideas that will keep them occupied and entertained for a while. When they have sleep-over's you can tell them real stories about their parent as a child and also about themselves. Kids love to hear stories about them.
Introducing books to children when they are very young is a great idea. Teach them to respect books and look after them. Show them old photo's and teach them songs and rhymes from your own childhood. It's surprising how many young parents today don't know the songs and rhymes we grew up with.
Go to a group together
Most parents and grandparents have the opportunity to take the little ones to groups at their local community centers and libraries to participate in learning songs and rhymes and listening to stories with other little ones. It's a great way to learn as well as excellent for their social skills. Get their favorite book and read it to them when they are ready for bed. Inevitably they will fall asleep before the story is finished. Your grand-kids will love it and so will you!
You stay healthy
In order for us to be able to make the most of the time with our grandchildren and participate in the many activities it's important that we maintain a healthy lifestyle for ourselves. It's a bonus if we are fit enough to participate in activities like hiking, swimming, playing golf, and fishing as well as being fun they will help keep us in shape to.
Grandparents are an important part of a child's life, and as they get older they will be able look back at many fond memories of their time with their grandparents.
Enjoy your grandchildren while you can!