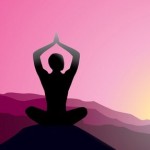 You did it again! You made another set of New Year's Resolutions.  Well, it is not really surprising. A new year seems to compel us to reassess and swear that this year everyone will see the "New You".  The beginning of a new year seems to jump start an passion for change. The holidays are over, spring is just around the corner – making changes seem like a requirement for January.
Love and health are two of the most popularly listed resolutions (probably because they are both free, so anyone can do it).  The most typical resolutions are often giving up smoking or starting a new health regimen. We are all prey of resolutions and I can't count how many I've personally broken. We make those awful New Year's resolutions… which barely last through a month of the New Year!
Also, we often look back not just into the previous year, but the life we lead in general and make these the guidelines for what will change in the new set of 365 days. For those who are over 50 they will already have been subject to much change over the years. With at least 50 years behind you there have to be a bunch of pleasant recollections but undeniably with a spray of "what ifs" and "I wish I had". Becoming a senior and retirement years does that – it gives us enough time to constantly contemplate and brood. So, will this year add up to be the most fruitful year yet or will it be another disappointment?
If you are of the younger generation, will you allow yourself to have over 50 years of relisted resolutions by the time you hit retirement?
Here's 3 ways to make sure that your New Year's resolutions will not be relisted for the next year:
1.    KISS it. Keep It Short and Simple. You resolved that "I will stick to a healthy diet and loss 10 pounds". That's just item number 1 on your list and you have 10 listed! Your list looks like more of

a diary of wishful thinking.
Do not go beyond 3 resolves listed. Also, make it as simple as "I will avoid drinking soda". It may not bring down your weight by 10 pounds but it will certainly be more healthy for you as well as you may lose the weight you want by making a few simple changes.
2.    New Quarter not New Year. If you plan to successfully accomplish a "New You", spread over the 3 resolutions throughout the whole year – that is, 4 months each for each resolution. I am not suggesting you totally abandon the other 2 while focusing on 1 of your resolutions. I am suggesting that you make sure that after 4 months, one of these resolutions has become a habit rather than just another "I will…".
3.    Renew instead of New. Yes. Most of us think of what should be changed and fail to appreciate what has been established and what you already accomplished. So, if you have started on a writing a book or started a backyard garden, include in your list "I will give 1 hour each day to my book (or garden)". Stick to it even if after an hour, you only ended up with only 5 sentences written for your book or got chatting to your neighbour across the garden and didn't achieve much at least you got out there.
Most want changes in their life and it seems to occur for everyone at the beginning of a new year – marked of course with all those resolutions. However, never ever forget that most permanent changes are gradual – it slowly creeps into our routine until it becomes unshakeable. A new you is definitely in the making but only IF you make a sensible /attainable New Year's resolutions and stick to what you have listed.